How we inhance each students quailty of life
Student Success Stories
Behind every student there is a success story and here are few of them.
Click here for more success stories
Shelby
Here is Shelby; she started riding on a pony (Blacky) at 3 years old. Shelby moved to a horse at age 7 and is now a Princess on her horse Latte, riding in the wind. (left to right: Shelby's senior photo, Shebly at age 7)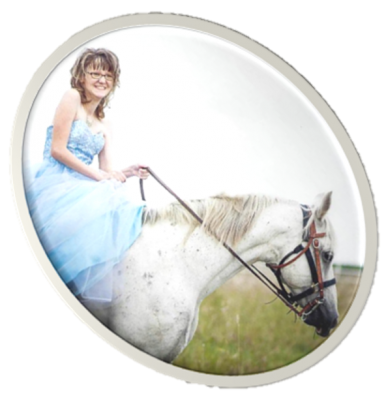 Ellie
Ellie came out of her shell this year and now faces the world with strength and courage after riding her horse Q. By riding at S.M.I.L.E. Inc. one of Ellie's greatest areas improvements is her balance. She is also able to stay focused longer on the task at hand. Each and every lesson Ellie's speech and communication skills improved.